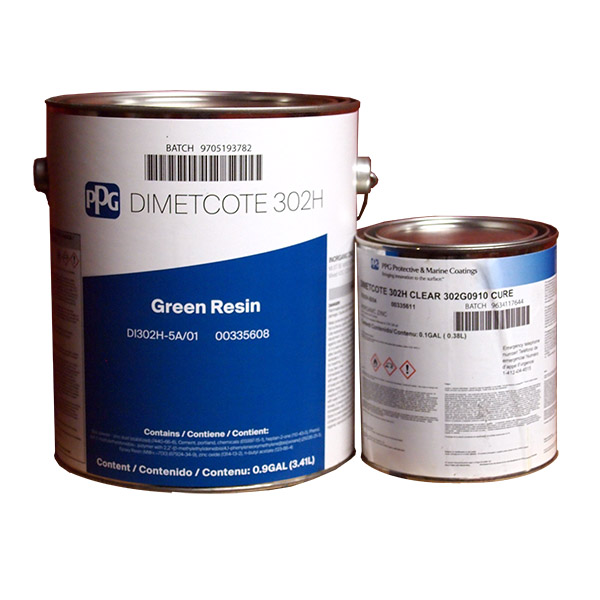 Epoxy & Resins
(2)
$

52.75

This item cannot be shipped. Local Pickup Only

Exceptional corrosion protection in salt and fresh water immersion and corrosive chemical environments
Surface tolerant, lowers the cost of surface preparation
Excellent adhesion to tight rust
Good adhesion to damp surfaces
Low temperature cure, cures down to 0°F (-18°C)
Fast dry-to-recoat
Self-priming

Low solvent content meets VOC requirements, reduces the chances for film pinholing and solvent entrapment at the substrate-coating interface, often a major cause of coating failure with conventional epoxies and lower solids systems.

Typical Uses

Tank Linings and Pipe Coatings

Ballast tanks
Bilges, wet voids and drainage pipes

Ships, Offshore and Marine Structures

Above and below-water hull areas
Decks and superstructures
Multi-purpose repair coating

Fabrication and New Construction

Speeds up production, even at low temperatures
A single multi-purpose, surface-tolerant coating

Please note colors on your computer screen may vary from the actual manufacturer's color. To view the most accurate swatch color please contact the manufacturer's website.

$

85.90

This item cannot be shipped. Local Pickup Only

Can be topcoated as soon as Dimetcote 302 is solvent free
Outstanding resistance to water, weather and abrasion
Superior performance on marine hulls, decks and superstructures
Resistant to dry spray, mudcracking and topcoat bubbling
Easily applied by airless or conventional spray and brush

Typical Uses

(with suitable topcoats) INDUSTRIAL - Structural steel, machinery pipes, and tank exteriors in paper mills, oil refineries, power plants, chemical process and waste treatment plants. MARINE - Decks, hulls and superstructures of ships, barges and workboats. Piers, offshore platforms and related structures.