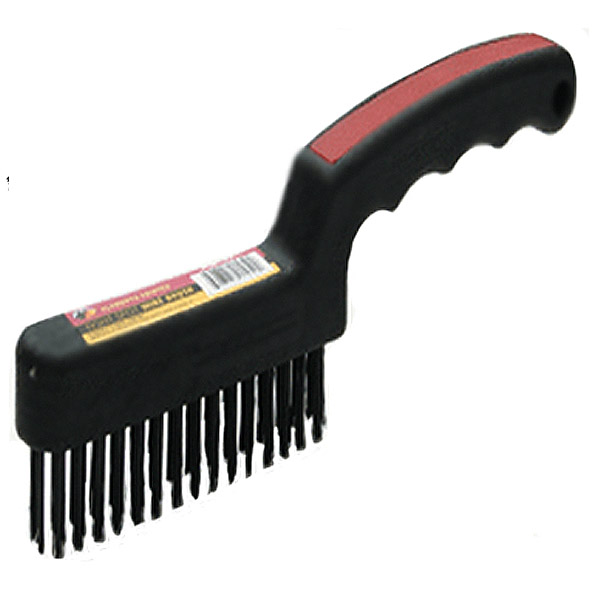 Wire Brushes
(3)
$

6.00

Howard Berger BW01450 Perfect Prep 4 x 19 Wire Brush Long Handle With Scraper And Plastic Handle Perfect prep wire brushes feature rust resistant staple set tines on ergonomic sturdy foam plastic handles. Large tempered beveled steel scraper is perfect for the most demanding scraping jobs.

$

3.96

Oil tempered carbon steel bristles
Smooth sanded wood handles
For removal of rust and corrosion from metals, roughing up wood and loose stucco from surfaces

$

4.18

A Smaller version of the long handle brush, but without a scraper. Designed to fit in corners, tight spots, and small areas such as shelves, inside cupboards or cabinets, as well as unusually shaped exteriors. Sturdy foam plastic handle. 4 x 16 rows.